Keeping Your Home's AC and Heating System in Quality Condition
Fort Worth Air Conditioning Co. Inc., Has a wide selection of air conditioning and heating equipment and services in Fort Worth, TX.  From air conditioning repair to complete HVAC system changeouts.
At Fort Worth Air Conditioning Co. Inc., we believe that every customer deserves the best air conditioning and heating products and services we can deliver on every job. That is why we make sure to use parts and equipment from quality brands, when we service or install systems. Our goal is to keep your home feeling comfortable 24/7.
Annual Maintenance Tune-up for Air Conditioning and Heating System
Much like a car, a yearly maintenance tune-up on your heating and cooling system can improve its efficiency and the comfort it provides. Our team can service your air conditioning equipment every spring, and heating equipment every fall to maintain its optimum performance. You can also visit the links below for guides on this topic.
These devices are ideal for people who are away from home for set periods throughout the week. With proper use, you can save $180 yearly in energy costs. Let our technicians install one in your home today and start saving.
Click link below for additional Information.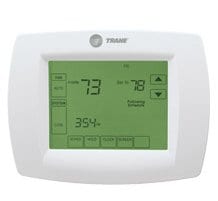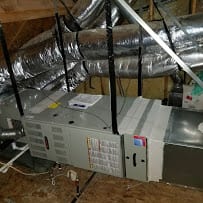 AC Duct Sealing and Insulating
Ducts that move air to-and-from a forced air furnace, central air conditioner, or heat pump waste a lot of energy without proper adjustments. Our services can help your system perform up to 20% more efficiently, keeping your temperature comfortable while saving you on energy costs.
High-Efficiency Air Conditioning and Heating Equipment
You can have us evaluate your existing HVAC equipment for any sort of performance problems. If it is not performing efficiently or needs upgrading, we highly recommend replacing it with a unit that has earned the ENERGY STAR. We offer a wide selection of products that can potentially save you up to $200 in energy costs.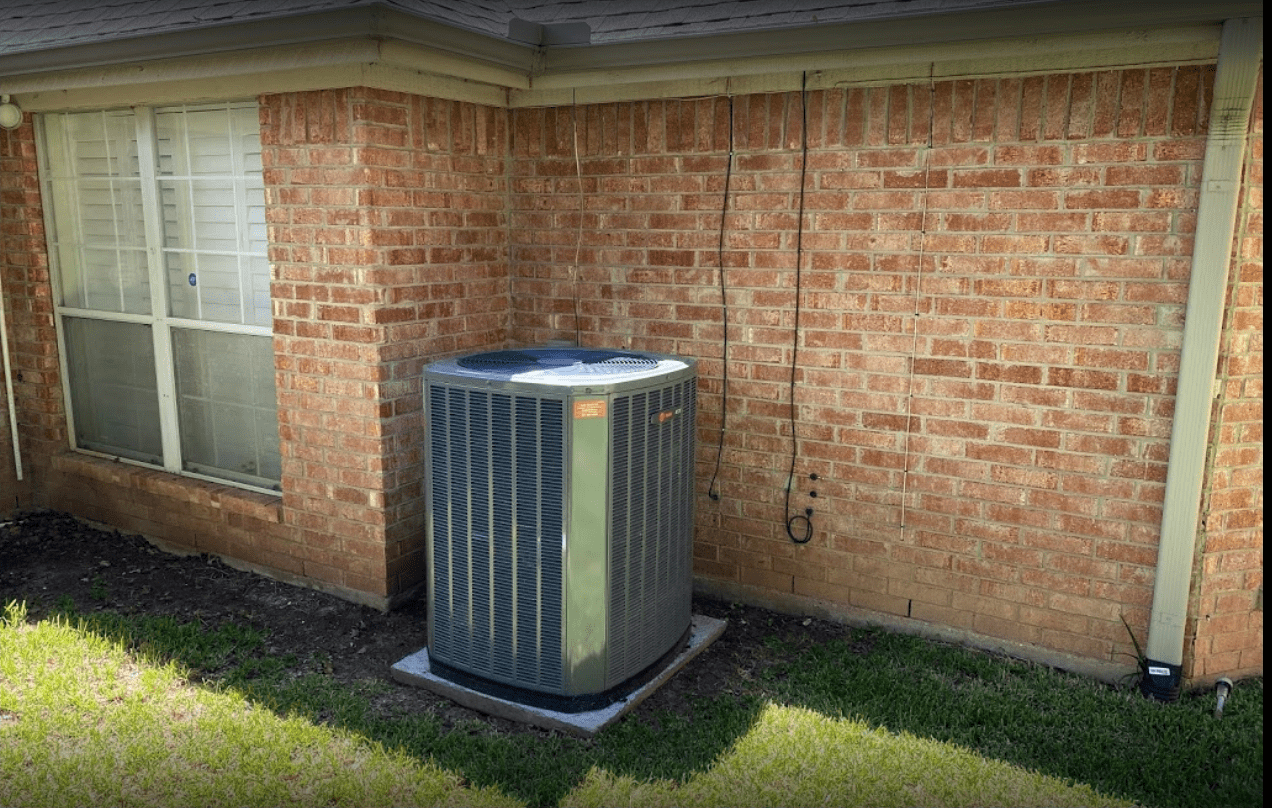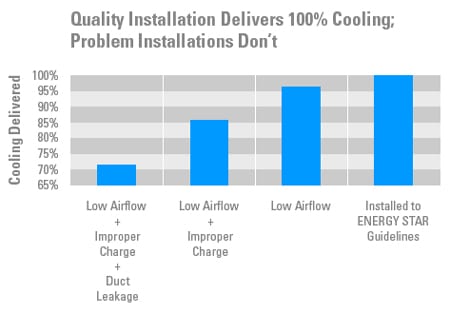 Replacing your old equipment with new, energy-efficient models will allow you to reap the benefits of the latest technologies. But to make sure that you get the best performance, our technicians will make sure that your system is properly installed and all other factors (leaks, airflow, etc.) are addressed.
Service on All Makes and Models of Air Conditioning and Heating Equipment
We work on units from a wide range of air conditioning manufacturers. From AC condensers, heat pumps, air handlers, furnaces, and more, our experienced team has the expertise to make sure all your needs are covered. We service the units from the following brands:
Air Conditioner, Furnace, Heater Parts and Products
We have all AC and heating repair parts you need to keep your property comfortable. Our air conditioning and heating products come with a 1-year part and labor warranty so you can have peace of mind whenever you use our systems. Additionally, we offer free estimates on new heating and air conditioning equipment to help you make better purchasing decisions. We carry the following products:
Air Conditioning and Heating Projects that Meet Industry Standards
All our work is compliant with the guidelines set by ENERGY STAR and the Air Conditioning Contractors of America. This is to ensure that our customers get the best out of their unit's temperature performance and energy efficiency. These guidelines include:
Use the ENERGY STAR quality installation checklist when soliciting bids from contractors to help ensure that your system is properly installed.
We provide customers with various methods and equipment to enhance your home's air quality. From filters to purifiers, we have the tools you need to breathe in cleaner air. Visit these websites to learn more.
A Licensed, Certified, and Regulated Air Conditioning and Heating Contractor in Fort Worth Texas
Fort Worth Air Conditioning Co. Inc. is licensed and regulated through the Texas Dept. of License & Regulations. We are also licensed and certified by the Railroad Commission for the service, repair, and replacement of LP (propane/butane) equipment.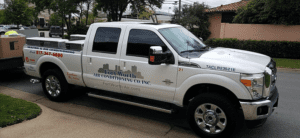 We offer free estimates on new heating and air conditioning equipment. Contact us today to learn more.